The Automations service enables the automated execution of various operations under specific conditions. By creating predefined scenarios, you can automate routine operations, eliminate human errors, free up your employees' time for other important tasks and reduce your monthly costs.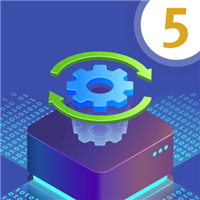 Which operations can be automated?
Marketing communications with clients

Automatically send Push notifications, SMS, emails or messages via the internal mailing system when certain events occur on clients' trading accounts.

Platform maintenance

Enable automated restarts of data feeds, gateways and servers, when the cluster performance degrades.

Managing platform settings

Adjust the parameters of financial instruments and routing settings: limit the available history, modify Margin Call and Stop Out levels, change SL/TP requirements, adjust minimum and maximum required trade volumes and change margin calculation parameters.

Trade management

You can set up forced position or deal closing when the price reaches certain predefined levels.

Managing of trading accounts

Block and unblock trading accounts, control trading and SL/TP permissions, move accounts to different groups and add bonuses.
Save working time by automating thousands of routine operations.
Eliminate human errors in simple daily operations.
Instant execution of scenarios and prompt reactions to occurring events.
The savings due to eliminated costs and losses can reach thousand of dollars.